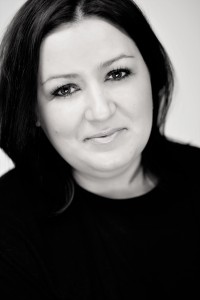 Ms. Oana Ilie has over 13 years of experience in Marketing – Research agencies and the Marketing division of the biggest telecommunication company in Romania.
As a Senior Analyst she was involved in countless research projects (brand tracking studies, pricing, U&A, segmentation, customer satisfaction etc.) in the biggest three research agencies and she coordinated one of the first online projects in Romania, in 2006-2007.
As a Senior Product Manager Specialist she was responsible for designing, coordinating, launching and analyzing important marketing products/ campaigns in telecom market, but also increasing the loyalty in the customer base.
She participated in many courses and training sessions such as Statistics (Brussels – 2009), Negotiation, Project Management, Product Management, Presentation Skills (Bucharest – 2008, 2011, 2012, 2013).
Currently, she coordinates the Research department in iSense Solutions, driving the entire team into delivering successful marketing stories to all our clients. Oana owns great skills in data analysis, IBM SPSS, statistics, excel and communication, making her a true research & marketing specialist.